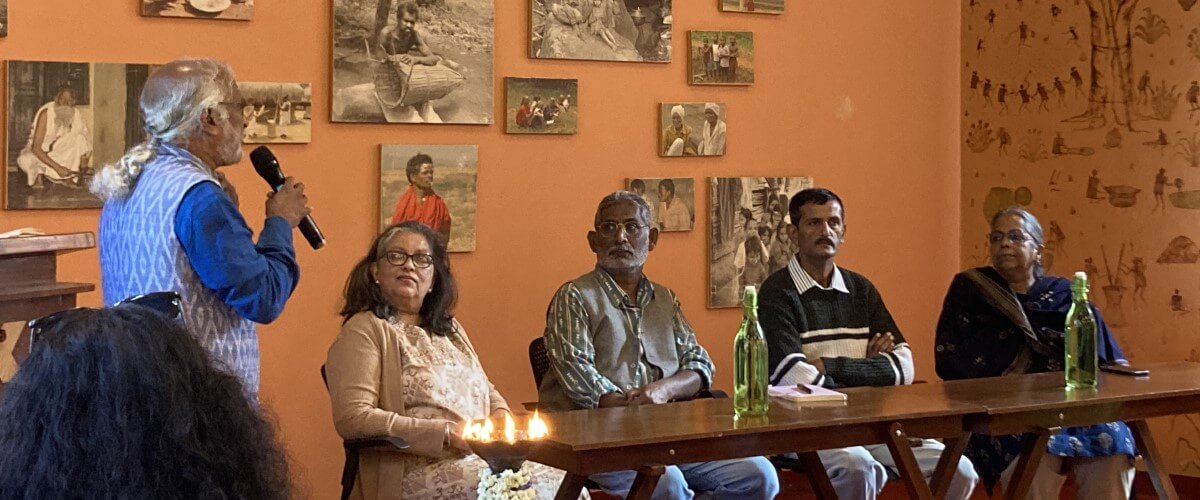 From December 19 to 23, The Nilgiris Foundation, our sister concern based in California, U.S.A., organised the very first Nilgiris Wild Food Festival, kicking off what is going to be an annual four-day celebration of indigenous crops and cuisines for years to come.
Food ties together several important concerns that are crucial to the preservation of the ancient Nilgiris hills and their indigenous communities. When you talk about food, you're diving into a vast inventory of traditional ecological knowledge gathered carefully over the millennia addressing sustainable forest management, indigenous identities and culture, community health and well-being, human rights, climate resilience, and agrobiodiversity.
In a time of rapid urbanisation, a handful of mainstream ingredients that are mass-grown and mass-produced have been threatening to wipe out the diversity of traditional crops local to the Nilgiris. Not only are these traditional varieties much more efficient in boosting community health and preventing chronic diseases, they are also crucial to keeping alive local traditions that are associated with local delicacies, much like any other part of India. Moreover, local crops strength soil, do not need chemical-based fertilisers and as a consequence, are more resilient to climate change-induced erratic weather events than mainstream crops.
This is the premise of the Nilgiris Wild Food Festival, and why we are motivated to celebrate the diversity of food the Blue Mountains have been blessed with! Over the course of four enriching days, all the senses were invigorated by our activities.
Take a look at how the last week panned out:
Day 1, December 19: We walked with Irula tribal community members through their forest in Banglapadugai village, where they engaged us in discussions about their traditional forest and food practices. Our gracious hosts also prepared a warm, nourishing Irula meal for us.
Day 2, December 21: The morning began with a variety of kiosks being set up at Keystone's campus in Kotagiri for the day-long Habba. Indigenous-led small businesses and producer groups offering their products – organic local produce that rarely make it to mainstream markets; samples of local dishes (like seasoned boiled tubers and chutneys); crafts lovingly handmade by tribal women (like mats, wall hangings, slings and tote bags); and soaps, balms and honey from Aadhimalai and Last Forest. Participants also attended a mix of talks by sustainability/traditional food experts and renowned chefs.
As dusk set, the group moved to Riverside Dreamscapes, a restaurant run by Badaga community members in Aravenu, for a scrumptious sampling of Badaga meals accompanied by the chef's gracious presentation on cooking methods followed by a riveting musical performance.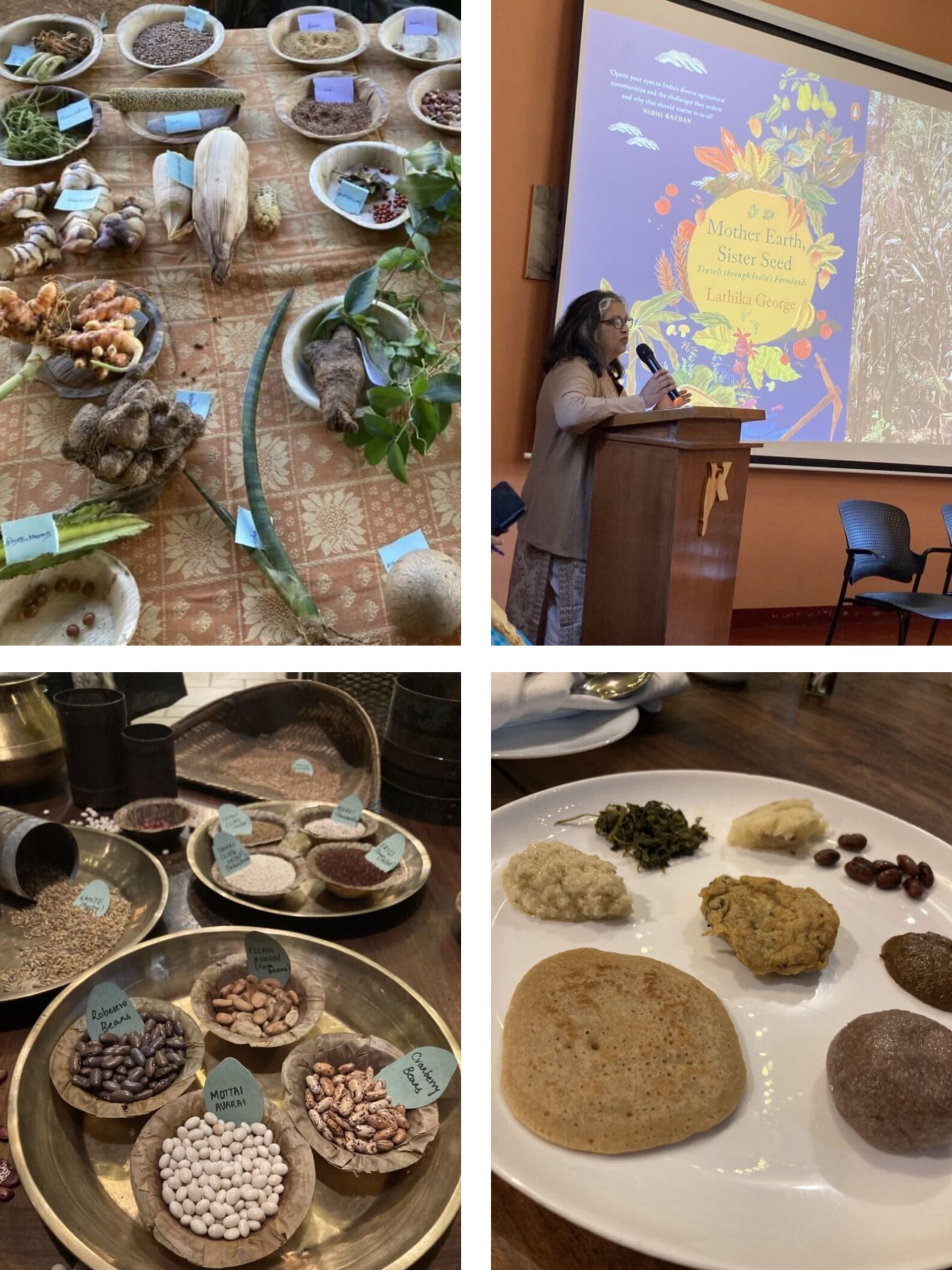 Day 3, December 22: After taking the morning off to explore the Nilgiris by themselves, participants met for lunch and dinner at Le Cafe, Little Earth Square in Ooty to indulge in experimental gourmet dishes featuring a diversity of local ingredients, prepared by celebrity chef Abhijit Saha and Arup Kakati.
Day 4, December 23: Back at Little Earth Square in Ooty, the festival ended with a contemporary twist on lunch by Arup Kakati at The Periodic Table restaurant, this time serving non-local cuisines using freshly sourced local ingredients.
With the event coming to a close, The Nilgiris Foundation team has already begun planning the 2023 festival – if you missed this one, make sure to stay tuned and follow us on social media (@keystonefoundation, @thenilgirisfoundation) to learn about next year's festival soon!